CHIPS… CHOCOLATE… LEMONS?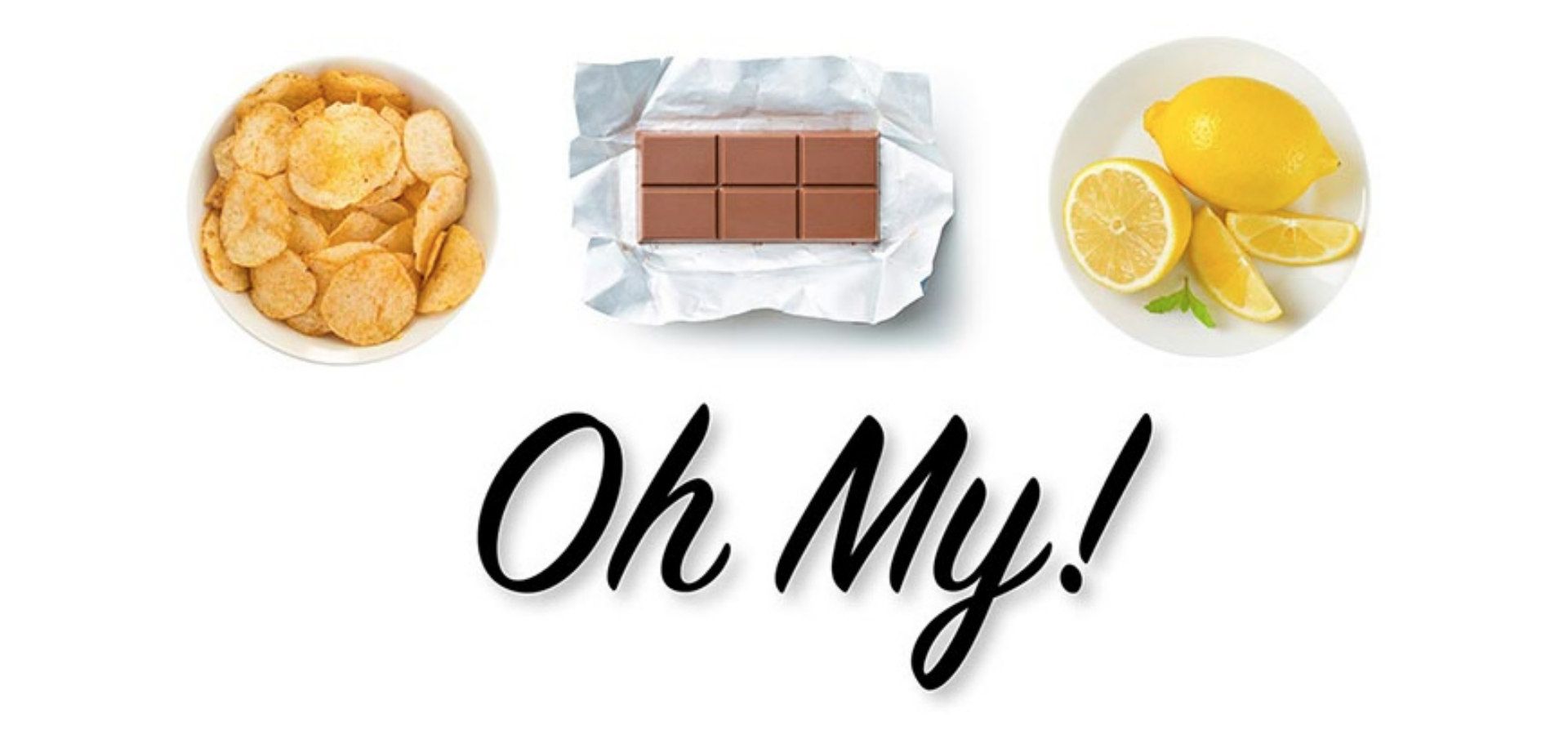 CHIPS…  CHOCOLATE…  LEMONS?
You read that right. From simple snacks to fresh produce, your local c-store has evolved quite a bit since its start in the 1920s. Even while I was growing up, I remember running out to the local corner to buy one cent candies, a bag of chips, or a carton of milk if we ran out before our scheduled grocery shopping day.
Nowadays, convenience stores offer everything from traditional confectionary, salty snacks, specialized cold and hot drinks to a variety of household products, stationary items and fresh foodservice – both prepackaged and prepared on site.
"We have a good variety of fresh foodservice items in our stores," says Ramona Roberts, who owns Big Dog Convenience in Prince Edward Island. In business for over 25 years, Roberts is co-owner and operator, along with her husband Austin, of their three c-stores, each with a gas bar. "The variety of fresh food items differ by location, depending on traffic patterns and availability."
In terms of fresh foodservice, Roberts is referring to bananas, apples, oranges, lemons and limes – just to name a few. One of their stores is permitted to sell alcohol, of a select few, and as result, lemons and limes sell well as a garnish for various drinks.
"In our largest store, we sell bananas for the same price as the chain grocers so people can always have a very affordable healthy snack," says Roberts.
A few Quickie convenience stores throughout the Ottawa area also sell fresh produce as part of their foodservice offering. Originally as part of Ottawa Public Health (OPH) Good Food Corner Store (GFCS) Initiative, c-stores were encouraged to increase access to fresh vegetables and fruits and healthy staple foods in neighbourhoods with limited access to grocery stores, known as "food desert" areas – meaning communities without a grocery store within a relatively close distance.
Wallace and Carey, a leading distribution and logistics company, distributes both fresh ingredients and freshly prepared products, including sandwiches, wraps, subs and trays, as well as carrots, celery and other stable easy grab-and-go items.
"Our main grab-and-go fruit items are bananas, apples, oranges and many other fresh prepared clam shell fruit cups/trays with grapes, kiwi, mango, plums, and melon," says Mark Rusk, national sales and engagement manager at Wallace & Carey. "While many of our customers need raw ingredients to prepare their own fresh offering on site, like meat, cheese and condiments, other customers appreciate the simplicity of a finished fresh food product."
In terms of distribution, often special requirements need to be considered when delivering fresh foodservice items. Wallace & Carey take pride in being Good Distribution Practices (GDP) certified and leverage tri-temp warehouses and fleet for quality-controlled storage and transportation at optimum temperatures.
Rusk adds: "We work with multiple manufacturers for our protein, vegetables, fruits and baked goods. Some are national in scope but many are local that can provide regional knowledge and expertise that ultimately brings the best and freshest products available."
Working with a fresh produce supplier, one of Quickie's largest convenience stores in downtown Ottawa not only sells apples and bananas, but also onions, potatoes, carrots, lemons, limes, cucumbers, and green peppers.
"Our downtown store is located in a food desert – the closest grocery store is located more than a 10-minute drive away," says Dave Kary, merchandising category manager for Quickie convenience stores. Working in convenience industry for over 40 years, Kary has seen a lot of change in this business from the introduction of coffee to most recently, frozen and fresh fruits and vegetables. "While not all of our c-stores carry fresh produce, several have a four-foot open-faced cooler for additional foodservice items, such as salads, sandwiches, vegetables and dips."
Foodservice is a value-added offering that makes c-stores a destination stop and differentiator for customers seeking a healthy meal on the go. Prepackaged items with a five day to three-week shelf life from specialized manufacturers and central commissaries create a fresh perception. A variety of options, such as Pad Thai, Greek and Italian salads appeal to a wider demographic who crave global flavours.
"Having our fresh foodservice items made at one central location allows us to become really good at managing a foodservice program and allows us to have controlled facilities with dedicated foodservice professionals and delivery people," says Roberts. "We even recently started delivering to other store owners in rural areas, independents just like us, who are looking for quality foodservice. I don't think we could have developed that if we had stayed in-house."
Kary agrees with this approach and adds: "While it could be less expensive for independents to purchase fresh produce on sale directly at various grocers, that effort takes them out of their store and away from running their business."
Customer feedback, store location and placement within the store are key determining factors for a successful fresh foodservice program. C-store retailers should ask themselves a number of questions before getting started, including: Who is my target audience and my customer demographic? What fresh foods might appeal to them? Where is the closest grocery store located? Do I have room in my existing floor plan to accommodate fresh food racks and coolers? Can I shift anything around within my current store layout to allow for fresh foodservice? Does my current distributor offer fresh foodservice and what might they suggest? What minimum orders are required? How much fresh produce should I order and how long would it take to sell before it spoils?
"When we started doing the core items in-house, customer feedback was immediate and visible," says Roberts. "We quickly learned what was popular and what was not. New items were introduced in small quantities and sales were monitored."
Kary advises c-store retailers to start small when trying to develop their fresh foodservice program. The key is to keep the product fresh, visually appealing and in a manner that is accessible. Bananas near pastries and coffee work well together.
"People never tire of a ham and cheese or chicken salad sandwich if they are piled high and the bread is fresh," says Roberts.
In terms of waste, Roberts gauges the season and local events which impact sales and keeps excess to a minimum through careful management.
And if planned and executed well, there is some money to be made with a fresh foodservice program with an average markup of 40 per cent. While it's not a get rich scheme, fresh foodservice is a healthy option to offer customers and can be deemed value-added, as a banana and a bottle of water together can cost less than a chocolate bar.
"A great local food program can make an occasional customer into one who plans their day around your offering," say Roberts. "Snacks are great but real food creates a real dedicated customer base."
Meline Beach is a Toronto-based communications practitioner and frequent contributor to Convenience & Carwash Canada. In addition to freelance writing, Meline provides communications and public relations support to businesses across Canada. She can be reached at mlb_communications@rogers.com