DD Beverage & Nutrition
Major Canadian retailers continue to enjoy success and growth with the company behind "Canada's Energy Drink", Beaver Buzz 
By Tania Moffat
In a world where most things are imported, it's no surprise that we gravitate toward products with a Canadian identity that speak to our roots. Following that premise, DD Beverage & Nutrition, based out of Vancouver, British Columbia, burst onto the beverage scene with "Canada's Energy Drink" Beaver Buzz, in June 2005. The scrappy logo, clever name and witty tagline – "It ain't just good. It's Dam good," was an instant hit. Seventeen years later, DD Beverage & Nutrition., helmed by brothers Andrew and James Drayson, has a diversified portfolio that now includes a line of premium craft sodas and two nutritional supplement brands.  
Creating a buzz
The idea began at a football game. "Andrew and I were discussing Red Bull's entry into the CPG market as we were both working in the industry. We believed we could bring a better and more enjoyable energy drink to the table. Initially, we looked at importing another brand, but in the end, based on focus group feedback, we decided to create our own," recalls James, vice president of DD Beverage & Nutrition
Devising a genuinely Canadian product, they paired Canada's national animal with the buzz energy drinks produced. The name, Beaver Buzz, formed a clever alliteration that immediately connected with consumers. "Our goal was to design an engaging brand and use quality ingredients to create a superior taste profile. We chose a much harder road, but that road led to great things," adds Andrew Drayson, CEO and managing director.
Thriving in a cutthroat industry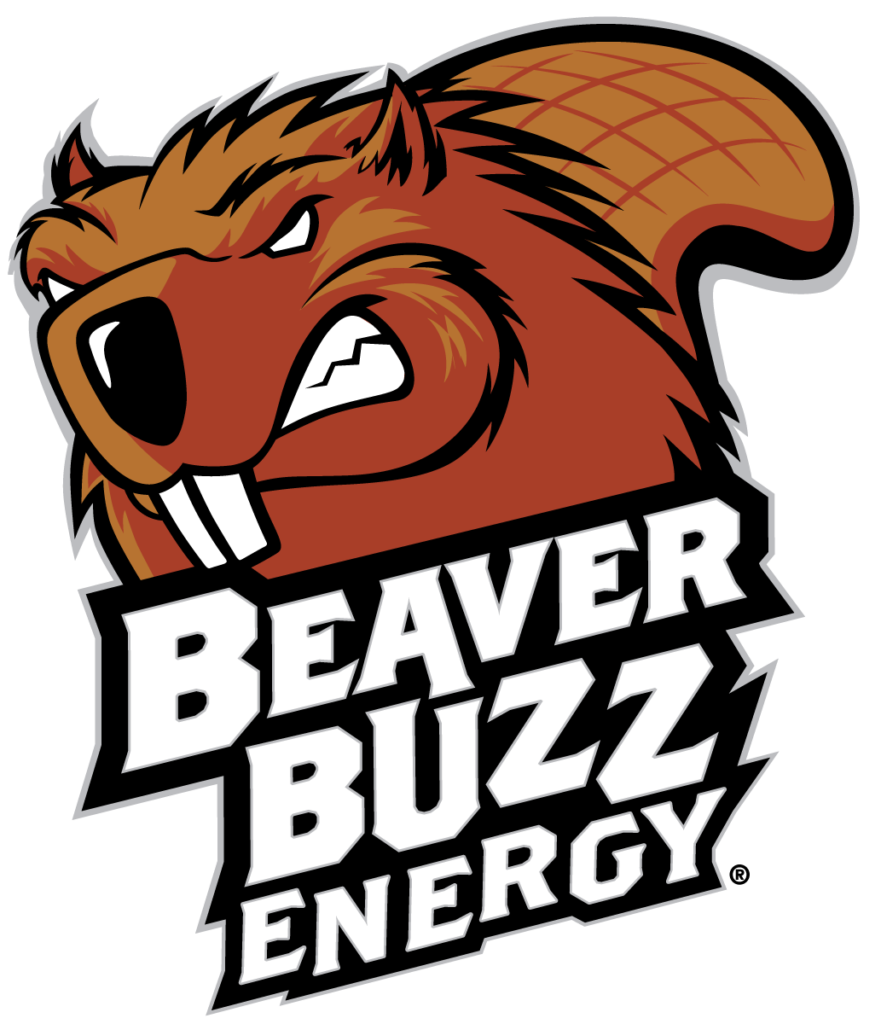 "When we launched Beaver Buzz, there weren't a lot of independent beverage companies in Canada. Red Bull had entered our marketplace the year before, and Monster and Rockstar were still independent brands. Consumers liked the fact that they were supporting independent companies, but that's changed over the years," says Andrew. 
"Looking back, I think those years, between 2005 and 2008, were the most critical for us. Despite being in a hot category, the reality was very different. The golden years of the energy drink craze were very cutthroat. We saw 100s of brands come and go because they didn't click with consumers," adds James.
"Today, the three majors dominate the category with over 100 SKUs between them. For us to be able to celebrate 17 years as a proud, independent Canadian legacy brand fighting against goliaths is a testament to the quality and popularity of our brand. We've overcome what most couldn't from the pure passion of our consumer base and the loyalty of our business partnerships. Buyers provide our brand with key shelf real estate because Beaver Buzz performs," says Andrew.  
Maintaining the buzz
"Beaver Buzz is at an interesting point in its life cycle. After several years, a lot of brands tend to die off, but we're seeing a resurgence. Our enthusiastic fan base, dubbed the "Buzz Nation", has been the key to its success as it begins to span generations. Consumers who have been drinking our product for 17 plus years are now sharing it with their children," says Brittlyn Drayson, Andrew's daughter who is the company's director of marketing and digital communications. 
Surprisingly, the pandemic didn't seem to slow DD Beverage & Nutrition down at all. The most significant impact Covid had was its effect on the global supply chain; however, thanks to the company's resourcefulness, it emerged unscathed. "We've been fortunate. We've innovated three years in a row. That's not something you normally do when battling industry giants and going through a global pandemic. That we were able to increase our portfolio rather than decrease it speaks volumes about our brands," shares Andrew.
When asked, Andrew believes their secret to success is not to emulate the big players in the industry. "We don't want to be just another name. We want our own identity. We want to provide our customers with better ingredients and we're proud that we're the only Canadian-themed energy drink on the market. Our brand speaks to independent people, who see their beverage choice as a badge that says, 'I'm not selling out to a corporation, I support local,'" he explains. It's a formula that works.
Diversification
DD Beverage & Nutrition. expanded its beverage portfolio in 2016, adding Bear 'n Beaver Premium Craft Soda to its lineup. "There was a void in the marketplace. Consumers were looking for a better-quality craft soda with a microbrew vibe. We developed a fun, modern beverage with classic flavours like Ginger Beer, Root Beer, and Cream Soda, and it's been a strong performer for us." adds James. Bear 'n Beaver Premium Craft Soda launched in glass, but due to recent supply chain challenges as well as consumer feedback for a better environmental footprint, the brand has since moved to a contemporary design in a 473mL aluminum can which provides greatly enhanced recyclability. Due to the success of the Bear 'n Beaver brand, a fourth flavour in Orange Creamsicle will be launching within the next year. 
Only one year later, DD Beverage & Nutrition was diversifying its portfolio yet again, and it shouldn't be a surprise that it chose to enter the sports nutrition category. Between their existing relationship with Health Canada, Beaver Buzz's overlap in the market and being consumers of these products themselves, the new endeavour wasn't that much of a stretch.  
"After careful analysis, we knew we could develop more effective formulations with natural colours and flavours. Iron Kingdom launched at GNC with two pre-workouts, a BCAA Plus, a complete recovery formula, and two capsule formulations – a thermogenic fat burner in Thermo Cuts and a testosterone booster in 2017," recounts Andrew. Veering away from the pharmaceutical look adopted by most brands in the category, Iron Kingdom's black and gold shield and lion logo took centre stage on the shelves. The premium brand has been hugely successful and has since added over ten more SKUs to its lineup. 
"Our second sports nutrition line, GRIZZLY Supplements, is more of a grass-roots, active-lifestyle brand marketed to a younger demographic. We put the focus on flavour, with fun formulations like huckleberry lemonade and Sour Gummy Bear," explains James.
"We launched GRIZZLY Supplements mid pandemic. Despite this, we were extremely confident in the new brand, so trusting our gut, we met with GNC and introduced five SKUs to them exclusively. GRIZZLY just took off; it didn't take long to know we had a winner. In fact, GRIZZLY has since secured a national listing with a major US chain and will launch there later this year," adds Brittlyn. 
DD Beverage & Nutrition has left its mark in a fierce industry. They have uniquely positioned themselves with four solid and diverse brands, each popular in their own right. Whether you credit their staying power to the superior quality of their products and brands, their business acumen, marketing or the loyalty of their consumer base, it's clear DD Beverage & Nutrition is here to stay.
Tania Moffat is a freelance writer, editor, publisher and photographer. She has worked in the publishing industry for the last 17 years on a wide variety of B2B and consumer publications, both in print and online. You can connect with her at info@chiccountrylife.com.