Healthy Snacking 
On the Go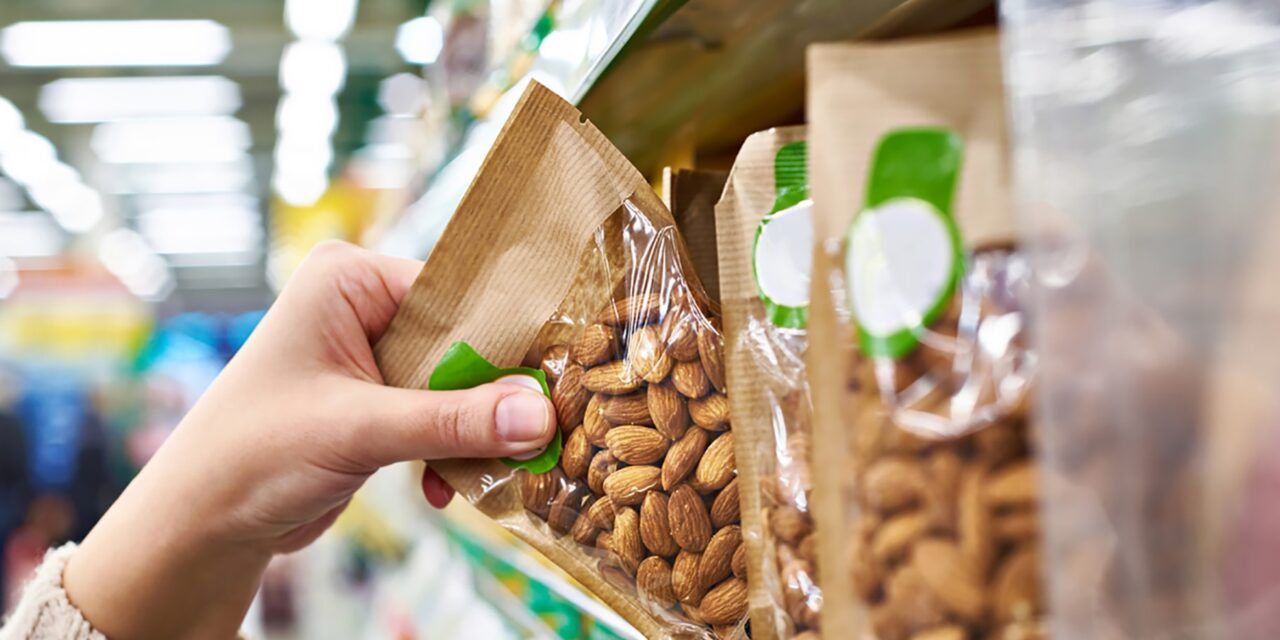 Healthy Snacking On the Go
by Angela Altass
When people get hungry they often tend to reach for a snack and, these days, that means seeking out retailers who are offering healthier options.
"We have seen a major move by consumers and retailers in demanding healthier snacks with specific requests to have non-GMO, sulphur-free dried fruit, and lower sugar ingredients," says Martin Pamensky, president and chief executive officer, Stanmar International Group, which is offering On the Go Fusion Snacks and Ceres On the Go Smoothies as new innovative product offerings. "Convenience stores are now offering a large selection of healthier snacks. It appears from thousands of consumers we have surveyed through Snack Nation that consumers are looking for clean ingredients with non-GMO, low sugar and no added flavours and colours."
Snacks with protein, including those that are plant-based, are growing in popularity, notes Pamensky.
"Snacks with protein claims are growing at 11 per cent in the U.S. market," says Pamensky. "The major trend is the combination of salted snacks with protein and sweeter ingredients, such as dried fruit and dark chocolate. Plant based protein is the next best thing and our On the Go Edamame ticks all the boxes."
Consumers are reading labels and educating themselves about healthier snacking options. Parents are looking for the best options for their children by using the Internet and influencers to show them what is good, says Pamensky.
Following the growing flexitarian movement, it seems that plant based has potential when it comes to better-for-you snacking as three in 10 consumers say they are interested in snacks made with plant based protein, rising to four in 10 among women ages 18-34, says Mintel's Better-For-You Snacking Canada 2018 Report, which also notes that 51 per cent of Canadians agree that they would like to see more healthy snacks packaged for eating on the go.
There is increasing consumer interest in healthier snacks, "especially in the convenient and portable snack areas," says Kylie Landry, brand manager – McSweeney's, Direct Plus Food Group, which is launching a new line of Jerky Trail  Mix in July that is a mixture of McSweeney's Canadian jerky combined with nuts, seeds and dried fruit.
"We are seeing a few trends, such as low or zero sugar options and high protein, as well as healthy fats," notes Landry. "Ketogenic diets – high fat, high protein and low carbohydrates – are also trending."
Consumers are reading ingredient labels more than ever before and parents are trying to find snack foods that their children will love while offering nutritional value, says Landry.
"There has been year over year increases in the meat snack category as the demographic is expanding to include more females and families as consumers," says Landry. "McSweeney's offers a large variety of meat snacks and is proudly Canadian, 100 per cent gluten-free and a great option for high protein snacking."
The best way for retail customers to be aware of healthy snack offerings is to create secondary display places in high traffic areas of the store, says Landry.
Consumers are looking for products that taste good, are reasonably priced and provide greater health benefits, comments Jiries Rabba, founder, PrOATein Bar. Some consumers are looking for products with a specific purpose, such as high protein, gluten-free or lactose-free.
"As health snacks typically don't turn as quick as conventional snacks, it is hard to justify why they should get any premium in-store placement," says Rabba. "However, you will start to see retailers dedicate sections, usually somewhere near the checkout, to a variety of healthier options, which includes bars. This lets consumers know the offerings you have in addition to the regular set of confectionary and snacks. Variety of snacks is very important for consumers looking for instant consumable snacks."
Canadians are more informed regarding nutritional value, ingredients and general health over many other first world countries, says Rabba, who describes his company as always having healthy snacking top of mind, along with the innovation that comes with it.
"The rise in healthy eating has been around for a long time, with awareness towards organic food, non-GMO, gluten-free, etc., but healthy snacking is something that many new companies are getting into," says Rabba. "Canadians have much fewer options when compared to the United States in this segment, especially in the grocery and convenience sector. I believe we are a few years behind the U.S. regarding options and types of snacks but we are closing that gap. Instant consumable, single-serve snacks are still high on the list of innovation. Functional drinks are also having interesting additions and flavours. Energy drinks are very much growing in several channels and I see this only getting bigger."
Marketing and easily read points of differentiation are very important to catch the consumer's eye, says Rabba. Many products are now becoming free of the most common top 10 allergens to accommodate for school snacking.
Consumers are becoming informed when it comes to snack selections as they seek products with minimal ingredients that they can read and understand, states Miriam Farber, sales and marketing manager, HoneyBar Products International Inc., which, this year, has launched HoneyBar Snack Bites in two flavours: almond salted caramel and quinoa and cranberry.
"These are 18g individually wrapped bites, with nine bites in a re-sealable pouch," comments Farber. "They are the ultimate grab and go snack and are certified gluten-free, dairy-free and soy-free as well as use non-GMO ingredients."
People are looking for a good ratio of carbs, protein and fibre in their snacks, says Farber.
"Trends include alternative, international flavours, plant based alternatives, reduced sugars, keto, low carb and vitamin boosters," notes Farber. "I believe that more consumers are educating themselves and are asking more from brands, including information on ingredient sourcing."
With consumers upping the ante by demanding more from snacks, retailers need to look at their offerings in this area and ensure there are enough healthy options to keep their customers coming back for more.