Hot Brewed Profits:  ONE CUP AT A TIME
Hot Brewed Profits:
  

ONE CUP AT A TIME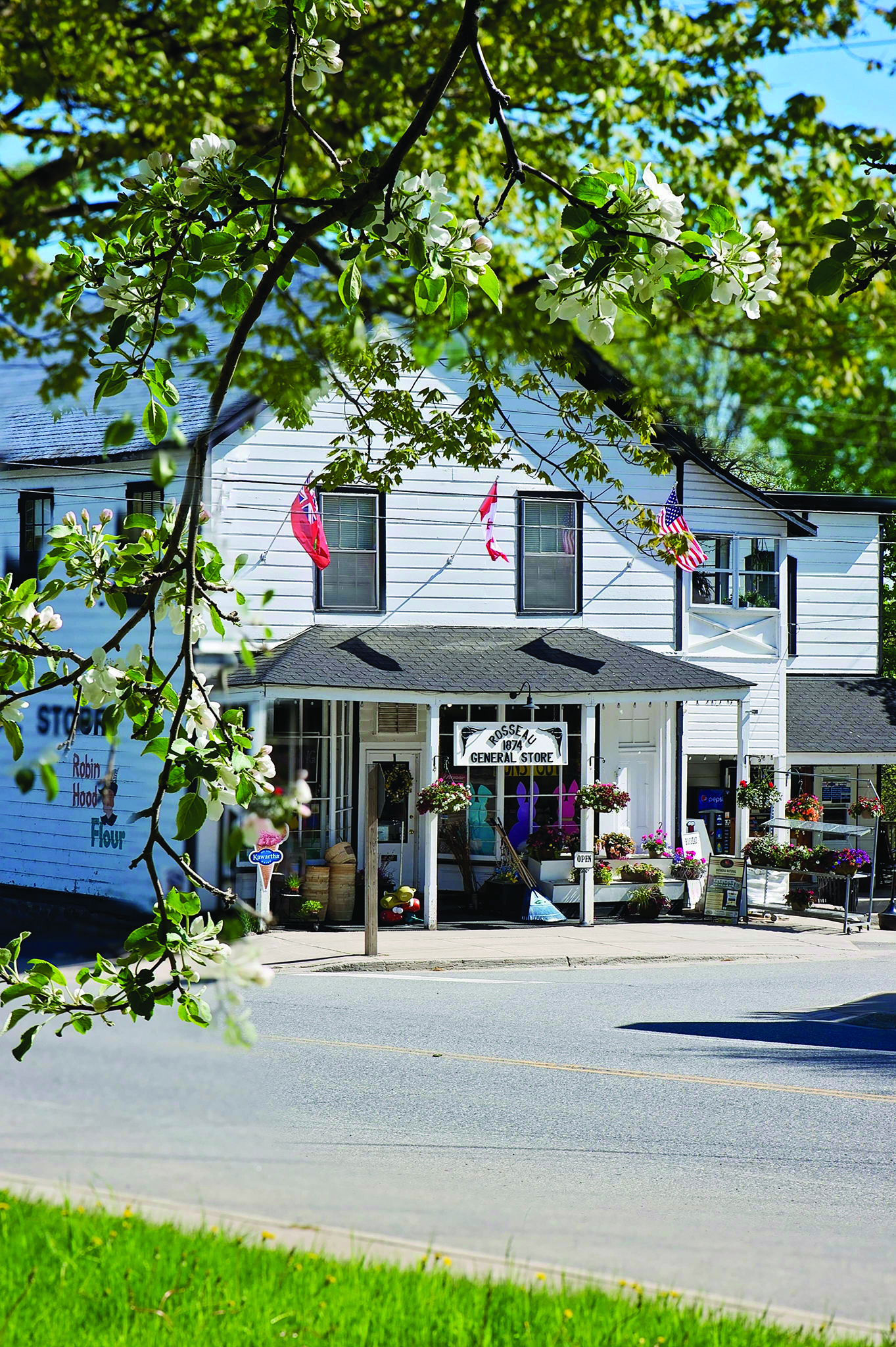 By Meline Beach
Fair trade, local roasters, filtered water, and bean to cup – coffee programs are more competitive than ever. Knowing that business depends on customer satisfaction, c-stores are claiming stake in the coffee category with their competitive advantage of convenience in time, service, cost and location.
A key learning for Daren Schwengler, president of SBSolutions, who attended this year's Canadian Coffee & Tea show in Toronto, is related to filtration. "We're entering an exciting time with filtration, where we can filter and treat more water than ever before, increasing efficiency and reliability of equipment while achieving optimal taste."
There's truth to that to claim. Rosseau General Store Shopkeeper Laurie McDonald swears by the water she uses as a key differentiator for her successful coffee program. In operation since 1874, the General Store is owned and operated by Brian and Laurie for almost three years. According to Trip Advisor reviews, the team has made some great improvements under their management.
"We brew local Muskoka Roastery coffee in a drip system into a thermos carafe. We offer a medium (Lumberjack) and a medium dark (Howling Wolf), using Muskoka Springs bottled distilled water," says McDonald. "While other locations use local (hard) well water, our loyal customers appreciate our extra effort with filtered water and the quality coffee we use."
Like McDonald, many C&G retailers are seizing quality coffee from local roasters. Ramona Roberts, who, together with her husband, owns and operates four Big Dog Convenience stores in Prince Edward Island, also brews fresh ground beans from a local coffee shop chain.
"We partner with a local coffee shop and advertise as an express location of their business," says Roberts. "It works well for both parties and customers like it because they recognize the brand."
One of Roberts' busiest locations can sell over 100 cups of coffee. While they sell only one type of coffee, its popularity is based on local name recognition.
"It's tough to get people excited about a generic silver bag of beans, ground who knows when," says Roberts. "There are some good vendor programs out there with name recognition for retailers who are interested in starting a coffee program. What you may give up in margin when you partner together, you gain in volume of sales."
While McDonald and Roberts continue to enjoy success with brewed coffee in thermos carafes, which by the way, hold better than traditional glass coffee pots (three hours versus 30 minutes respectively), many coffee connoisseurs are seeing a trend in bean to cup brews.
Even Country Style is currently testing a bean to cup machine for their express locations in the C&G channel. 
"Fair trade, dark roast and a freshly ground cup of coffee in seconds are appealing to our customers," says Karen Weldman, vice president of new business development for express brands. "Bean to cup also addresses the waste factor for slower volume locations, ensuring that excess coffee is a non-issue."
From quality beans and proper filtration to brewers with grinders and bean to cup automation, c-stores are offering better tasting coffee for a good price with in-house coffee bars – based on quality equipment, speed and ease of use, and a reliable service network for maintenance support. 
TFI represents the Franke line of equipment – the 'A' series being the most ideal for the C&G channel, according to Judi Saliba, senior sales executive at TFI Food Equipment Solutions Inc. "The A800 Fresh Brew offers made to order coffee for consumers – every cup is freshly ground and brewed, assuring the ideal experience for shoppers."
With three bean containers, consumers have a choice of brews and, because of the size of the boilers, the coffee is produced extremely quick, satisfying the need for speed and convenience. As well, it eliminates waste for the operator, further augmenting profit in an already extremely lucrative category. 
"Freshly brewed coffee drives occasions because of the quality of the beverage, says Saliba. "The Frank A series enables C&G retailers to produce barista-quality coffee without the cost of labour of an experienced barista." 
In order to achieve success, TFI first meets with the operator of the c-store to select the model that has the production requirements that best suit their market(s). 
"It's important to remember that the production capacity of the equipment should be assessed based on peak demand, to assure customer satisfaction," says Saliba. "Once that has been established, we develop the recipes that the retailer wants with the beans from their chosen roaster so that the specialty coffee program that is launched is truly unique to each operator. The equipment is delivered pre-programmed with the retailers' recipes and every machine is started up by one or our factory-trained technicians, who also trains the operator on the cleaning and maintenance program."
Choosing the right coffee beans and equipment are keys to success. Equally important are environmental considerations with reusable cups and biodegradable stir sticks. Of course, all of this might be mute if staff can't speak knowledgeably about your coffee program. Therefore, training is also important, as today's consumer wants to know that they are being responsible with their purchasing habits
"Paper cups with company logos are no longer status symbols," says Schwengler. "C-stores need to move away from plastic – be it pods or cups, and simplify the process with consistently good tasting coffee from local roasters where possible, in a clean environment."  
Meline Beach is a Toronto-based communications practitioner and frequent contributor to Convenience & Carwash Canada. In addition to freelance writing, Meline provides communications and public relations support to businesses across Canada. She can be reached at mlb_communications@rogers.com