ISTOBAL Develops Arches for the Disinfection of PPE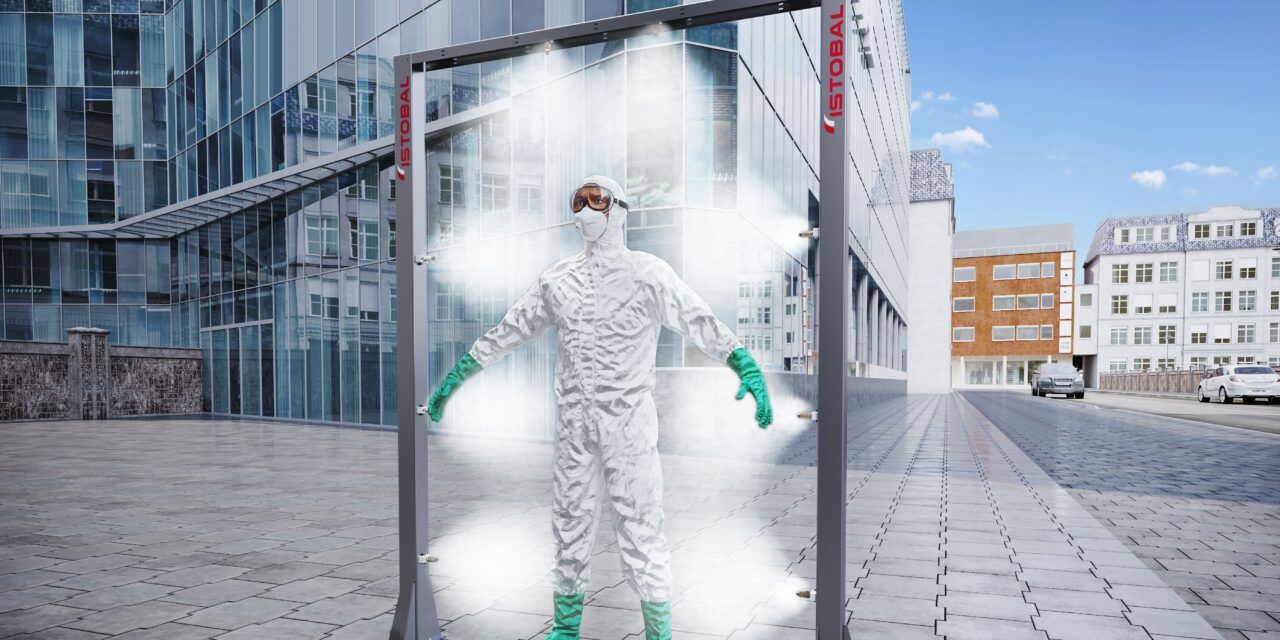 ISTOBAL Develops Arches for the Disinfection of PPE and the Exterior of Vehicles in its Fight Against COVID-19
The Spanish group, whose USA subsidiary is based in Bristol, VA, reinvents itself with the production of arches for the disinfection of personal protective equipment (PPE) of health, security and emergency forces and studies their production internationally to combat the pandemic.
In two weeks, it adapts its chemical application technology on vehicles and manufactures arches that spray disinfectant on the PPE of health personnel and emergency services, quickly and efficiently in 15 seconds.

It also manufactures arches for the external disinfection of vehicles with an average capacity of about 1,000 disinfected vehicles per day.

Its first arches for the disinfection of PPE and the exterior of vehicles are already working in Spain.