TAKING YOUR CARWASH BUILDING TO THE NextLevel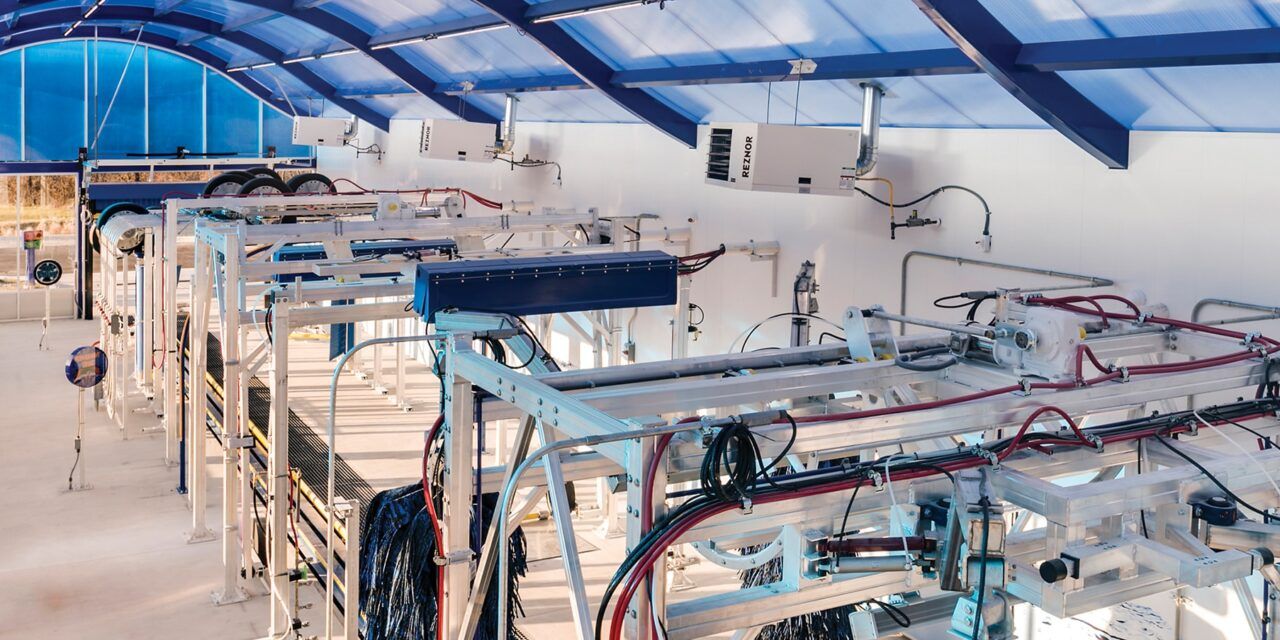 TAKING YOUR CARWASH BUILDING TO THE NEXT LEVEL
by Timothy Hogue
In recent years, there have been many advances in building and construction materials. There has been a much-anticipated revolution in the construction industry regarding materials as well as building design. Now we have drones, virtual reality, augmented reality, BIM, project management and more.
It doesn't stop there! Researchers and various institutes are taking building technology to the next level. New developments in self healing as well as lighter weight concrete, 3d printing, more efficient solar panels and various other construction materials has been aggressive and intense. These benefits may not be available in the near future, but there are advances in construction that can be realized today.
Due to these new advances and innovations in materials as well as construction techniques, there are many options to consider when either building your new carwash or considering remodeling an existing one.
Insulation Systems
Whether you are building a new carwash or remodeling, one of the main considerations is keeping your energy costs controlled. One of the main criteria affecting new commercial construction, as well as remodeling an existing commercial building, is the increased energy codes. These have been developed by the International Code Council, a member-focused association dedicated to helping the building safety community and construction industry provide safe, sustainable, and affordable construction through the development of codes and standards used in the design, build, and compliance process. Most communities and many global markets choose the International Codes, or I-Codes. Providing minimum safeguards for people at the workplace, the I-Codes are a complete set of comprehensive, coordinated building safety and fire prevention codes. This latest version also references other codes and criteria which affect most North America as well as global markets. This can affect many other items in the design of your new carwash building but the major issue is R-Value:
How efficient the insulation systems are that have been designed in the structure in order that it might have less energy consumption and become more energy efficient. The main requirement is continuous insulation. This is insulation that is continuous across all structural members without thermal bridges other than fasteners and service openings. It is installed on the interior or exterior or is integral to any opaque surface of the building envelope. There are many recent advances in exterior sheeting options that are available today that help you to meet the new energy codes by combing a vapor barrier, rigid sheeting, built in exterior rigid insulation, continuous air barrier as well as structural durability. Thus meeting the definition of continuous insulation. Since it combines rigid insulating foam and structural sheathing into a fabricated product that provides uninterrupted exterior insulation, air sealing, and a solid nailing surface for exterior finishes, many find it helps meet new code requirements in less time and with much less cost.
Magnesium Oxide Board
Another very exciting product available today and one that is a tremendous innovation in the carwash industry and should be used in every modern carwash building, whether doing new construction or a remodel, is magnesium board. This product represents a dramatic shift in sheet building technology and has been designed to replace plywood, OSB, fiber cement and gypsum based sheet building products. The proprietary design and formula offers superior structural and high-impact strength, stiffness, durability and fire-resistance. The interesting aspect to the carwash owner is that this board material is impervious to water, dimensionally stable when wet, structural when wet, does not warp, does not swell, and does not delaminate. It is completely inorganic, does not mold or feed mildew, is termite proof, contains no toxins or formaldehyde and is paintable with any typical acrylic paint. There are multiple locations that you can utilize this material in your new carwash building or a remodel project. Magnesium board can be used as exterior wall sheeting, as a paintable exterior cladding treatment, as an underlayment in any wet area i.e. as an underlayment behind PVC for structural support. It can also be used in place of sheetrock in typical office areas, restrooms and any place where water is of concern. This board comes in multiple sizes and is easy for the contractor to install. It scores and snaps easily, lighter than fiber cement products, has excellent nail holding capabilities, and you can achieve a level five finish with less paint and materials.
High Efficiency Waterproof Linear LED Systems
Another innovative item that is purpose built for the carwash industry, as well as a great energy saver, is LED Lighting but not just any LED lighting but linear waterproof fixtures that have polymeric outer housings that provide superior waterproof capabilities as well as chemical resistance. This is especially important in the harsh conditions of the typical carwash tunnel. Installing these bright, linear LED lights is a great way to
modernize an existing carwash. These modern linear fixtures feature quick connect cabling couplings that allow a day chain connection which creates less hard wired locations and saves money on installation. There are many choices in LED lighting today but it is important to look for fixtures that have an embedded aluminum heatsink which provides ample cooling for a long lifetime and allows the fixture to operate in both cold and hot weather environments. The light output can range up to 12000 lumens as well as have efficiency up to 140LPW. The lights can be mounted on structural members or sidewalls inside the car wash building, on board equipment, on exterior wall areas for accent as well as vacuum systems where certain types of LED can be curved or bent to match a desired profile shape.
Building Systems
Of course, when it comes to either building a new carwash facility or remodeling an existing one, there are many options regarding framing systems. There is typical block construction, however this type of construction has limitations in design and is also becoming more difficult to meet the latest energy codes due to its poor insulative nature. Wood construction, however it has obvious issues regarding a water intensive structure such as a carwash. Steel construction which is superior in structural integrity but can often be difficult regarding carwash design due to exposed fasteners and water retaining spaces etc. Modular construction is great in that the structure or additions will come in modules that can be installed quickly when located on site however they have design restraints due to transportation limitations. The module size must be limited due to highway dimensions. Pre-engineered bolt – together tubular steel construction allows for great design early in the process while not having any of the typical issues with standard steel construction. These structures are designed and pre-engineered to meet the requirements of the site location. They offer great design and structural benefits while also having certain parts pre-constructed for fast erection, however some designs maybe more appealing than others when using this type of construction. No matter what type of construction that you undertake, careful planning in your design, as well as coach of materials is most important.
Timothy Hogue is the president of Modernwash Buildings and Solutions, MetronGarage and the Metron Group Inc. He is an industrial and architectural designer who specializes in automotive related buildings and structures. His buildings have been featured on Fox Business, as well as many architectural publications. He can be reached at tim@modernwash.net