UPGRADING GRAB-AND-GO COFFEE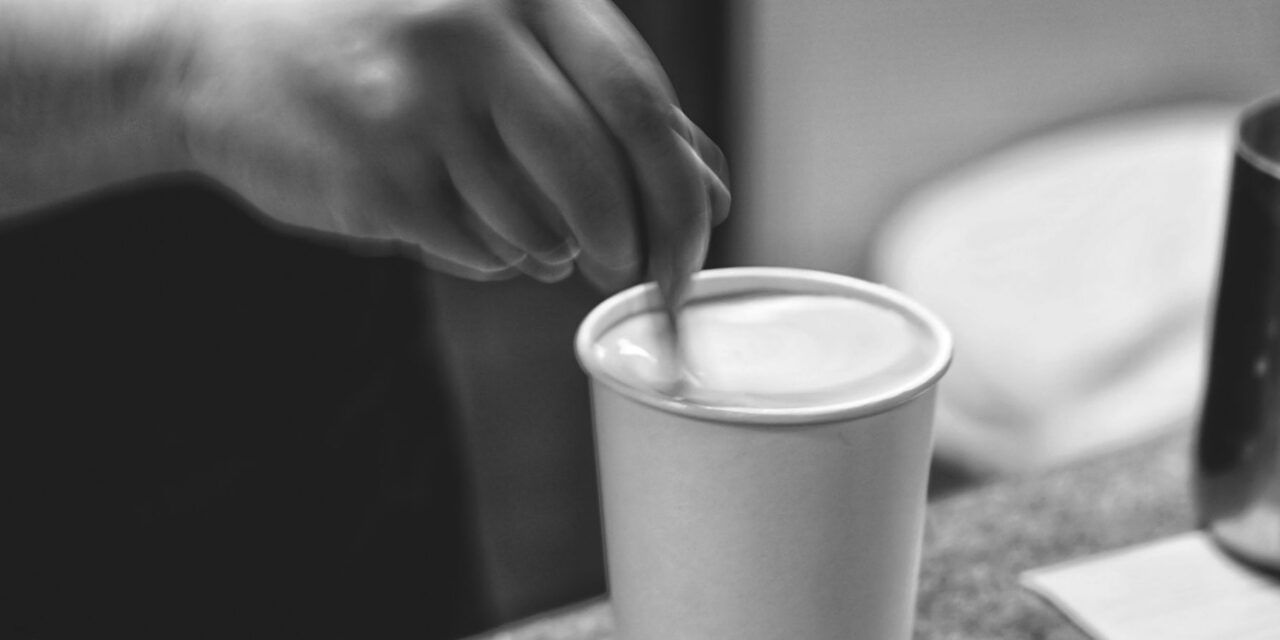 UPGRADING GRAB-AND-GO COFFEE
By Kevin McGrath
C-stores seek repeat business and greater market share with better, faster self-serve coffee options C-stores seek repeat business and greater market share with better, faster self-serve coffee options
In the c-store and mini-mart retail space, there is nothing that drives repeat business and add-on purchases quite like getting a good cup of self-serve, grab-and-go coffee in the morning, or even throughout the day.
However, in a crowded marketplace with coffee widely available from fast casual establishments through high-end coffee houses, getting important details right – such as the quality and variety of creamer, as well as the speed of dispensing it – is essential.
As such, the industry's methods of cooling and dispensing creamer are becoming outdated as consumers increasingly seek the convenience and speed of on-the-go coffee options.
For example, messy ice baths meant to keep coffee creamer cold are simply no longer acceptable. Nor are bulky dispensers that offer a limited selection of creamers and take up too much counter space. The same is true for small, personal sized containers of flavored creamer that take too long to open, and often encourage customers to take more than needed as they leave the establishment.
Instead, proactive c-stores and mini marts are aiming for greater repeat business and market share by offering better, faster self-serve, grab-and-go coffee options. Now operators are offering a wide selection of real milk, cream, and flavored creamers in compact, refrigerated countertop equipment that keeps quart-sized containers cold, fresh, and ready-to- pour as quickly as customers need.
Out with the Old
Traditional ice baths, where ice is dumped into sunken wells, can only keep bottles of coffee creamer cold when new ice is continuously added throughout the day and any excess water is manually removed. Failing this, the creamer can warm, leading to premature spoilage. When customers pull bottles out of the ice bath, they can splash water across the counter and floor, which creates more work for employees to clean up the spillage and prevent slip hazards for patrons.
If large bags of flavored creamer are used in costly, mechanical dispensers, these bags tend to be bulky, consume far too much counter space, and limit options to typically only two flavors of creamer.
When personal sized containers of flavored creamer are placed on the counter, customers can become frustrated by having to open and pour multiple containers into their coffee. Consequently, they often grab more than they need and walk out the door, which can lead to higher costs.
Better, Faster Coffee
To entice customers with a quicker, tastier cup of self serve coffee, c-stores and mini marts are turning to compact, refrigerated countertop equipment that holds a wide variety of quart sized containers of milk, cream, and flavored creamer. Because these allow customers to quickly and cleanly serve themselves from bulk containers, these significantly reduce the unit cost of coffee creamer compared to traditional methods.
One example, the Coffee Creamer Caddy from Creative Serving, a NJ-based manufacturer of retail countertop food service equipment, holds and refrigerates up to eight different pint or quart-sized bottles/containers/cartons of milk, cream, or flavored creamer.
However, one challenge of reliably cooling a wide variety of bottles/containers of milk and creamer, it turns out, is accommodating the shapes and sizes of the bottles, according to Kevin McGrath of Creative Serving.
"The bottles often have different shapes, sizes, and thicknesses, with different fluid consistencies, so require slightly modified cooling configurations to keep the contents cold," says McGrath.
As an example, he points to bottles of a popular flavored creamer, which has a concave bottom, so only the rim (not the center) is chilled, if cooled utilizing a cold floor. This makes it difficult to properly cool utilizing units with refrigerated floors.
"Next to flavored creamer, you may have a quart of milk, low fat milk, or half and half in a cardboard container," says McGrath. "Low fat milk freezes very quickly so you want to keep it off of the cold wall."
To address these sorts of issues and allow easy pouring, more advanced countertop refrigerated units like the Coffee Creamer Caddy utilize riser systems that reliably cool while preventing freezing no matter the type of liquid, or shape/size of the container.
"With a riser system, the containers lean up against the cold wall, and do not rest on the floor," says McGrath. "This way even containers with irregular bottoms are thoroughly cooled but do not freeze, and pints and quarts are equally visible to the customer despite their size differences."
According to McGrath, the riser system can be tailored to accommodate any size and configuration of container up to quart sized, in accord with the c-store's needs.
Since milk, cream, and coffee creamers can quickly spoil if not kept at the proper temperature, refrigerated units with digital controllers can significantly improve the temperature consistency throughout the entire cold zone. This not only improves quality and food safety, but also minimizes spoilage.
When countertop space is an issue, such refrigerated units can be as narrow as 15 inches wide, with up to three cold tub dividers.
More sophisticated systems also incorporate an on/off switch to ease use and facilitate periodic defrosting for maintenance. In contrast, many models require an operator to go behind the cabinet and unplug it in order to defrost.
McGrath adds that the most convenient refrigerated units for customers also typically include a caddy on top that dispenses other necessary items, such as sugar, stirrers, straws, hot cup wrappers etc. needed for a great cup of coffee. 

Kevin McGrath is a manager at Creative Serving (www.creativeserving.com),
a NJ-based manufacturer of retail countertop food service equipment.
For more information:
Call 908-688-0800, Fax: 908-688-0718, visit www.creativeserving.com